Confessions Of A Delhi Food Blogger
A PINCH OF REALITY
A random but a very common conversation with friends :

Oh, so you're a food blogger , huh?
"Yes, I am"
Wow, cool life. I so envy you. You get free food man!
(And i roll my eyes)
I am so tired of hearing all this and I bet many of blogger friends too would agree.
Let me just give you a sneak peak into my life as a food blogger!
There is no such term as 'Free' , everything comes at a price !
It might be clearly visible to you in monetary terms or maybe you experience it in the manner that i do . Here goes:
1. You gotta maintain your weight
Honestly, it is so tough to take care of my weight guys! Every now and then i get worried about the kilos i might have gained because I decided to splurge on that dessert AGAIN apart from the 20 odd dishes i tried :p

2. You have such a busy week you forget you made commitments
And now you have to deal with saying no to a really close friend's event only to attend a family re-union you didn't really want to attend!

3. Dealing with PR's
I've had funny experiences with PR's man. Is it just me or you too? Few turn out to be so welcoming and few just want to get their work done.
4. Parents :/
You eat so much for lunch that you can't have any other meal for the rest of the day or maybe two days And your parents continue to complain that you hardly eat anything when you're back home and stay worried that you don't eat at all. #TypicalIndianParents

5. Restaurant Owners
It's upsetting to see few restaurant owners trying to score brownie points by endlessly dropping messages on whatsapp because their food failed to do so: The guilty please acknowledge, rest ignore (anyway I like you) it's saddening to see such things happen.
6.Best Dining Experience
A dining experience so good and elaborate you forget half the dishes you ate because you've already got like tonnes of blogs piled up: I'm pretty sure everyone has been in this space and I don't really have to explain it! Haha
All this being said and done , I would say that I enjoy those food tastings still as much as i did when I started last year!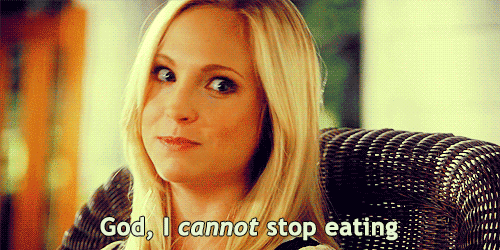 Food blogging is not just a hobby, it's something that just comes to me from within and also that its a very good habit which I wouldn't let go of even if i tried to.
*Skips breakfast for a luncheon*
(Omg, pizzaa!! )
ALSO READ: Hyatt Regency Delhi – The China Kicthen
Comments
comments
---
Trending Now
You may also like